Acu-Rite 00613 Digital Hygrometer
Price: $7-9 at Wal-Mart
I found this hygrometer near the paints, glues, sealants, etc. I guess they vary from Wal-Mart to Wal-Mart. Just ask a clerk where the thermometers are and (if they speak English
) they'll point you towards the right direction.
The hygrometer looks very attractive compared to the other ones you usually find at Wal-Mart for the same price. It requires a 1 AA battery (not included) to operate. It has a magnetic strip on the back of the pager-like clip to attach it to metal surfaces. It also has a pin designed to turn the clip into a stand. It has a button on the back to change the Temp reading from F to C. Do you basic salt test and you should be good to go.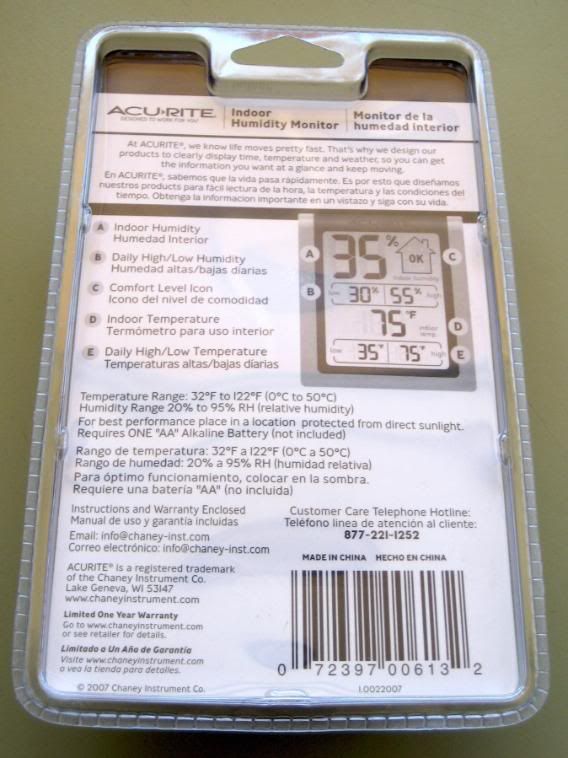 Before salt test.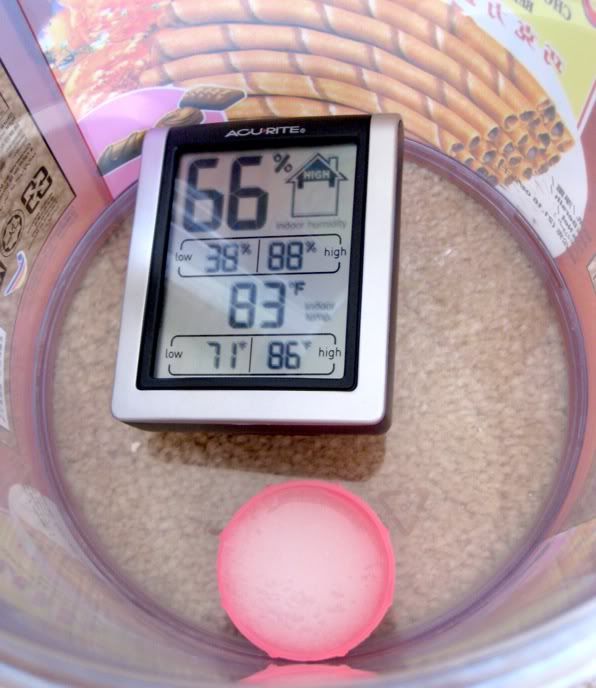 After salt test (48 hours).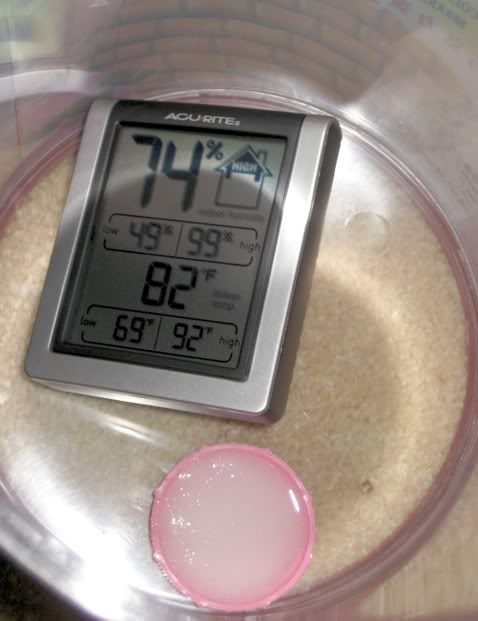 Verdict:
So far so good. Overall, a nice digital hygrometer for the price. + It's cheap and you can find it locally.