What: Ronson Tech Torch (Micro Torch)
Price: $~29
Place: Wal-Mart
I picked it up at my local Wal-Mart near the plumbing/lighting section.
I filled it up with some Vector butane. I didn't bother using the Ronson butane it came with. The tank holds over 20g of fuel.
It's a well built torch. It fires up every time. It has a flame adjuster and a heat adjuster. It also has a button to lock the trigger once you fire.
It also comes with the instructional manual and 2 soldering tips.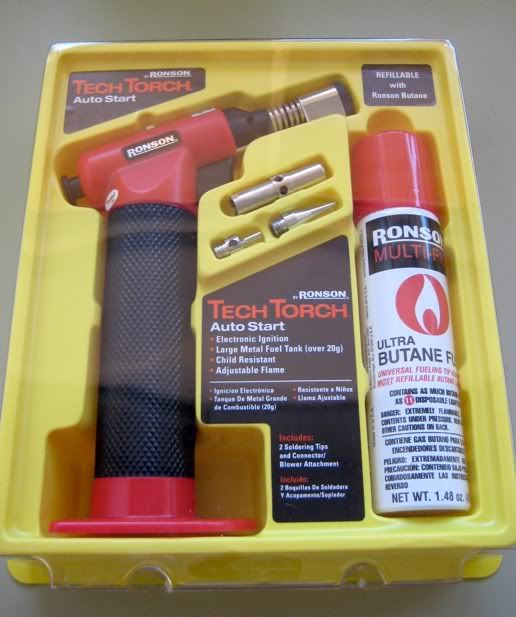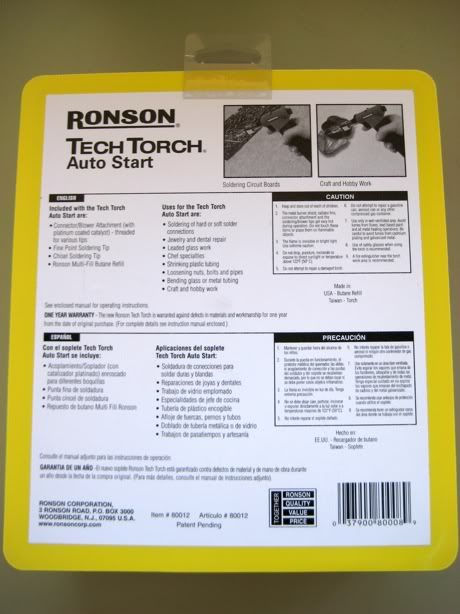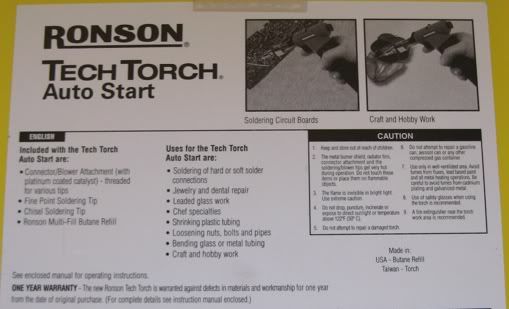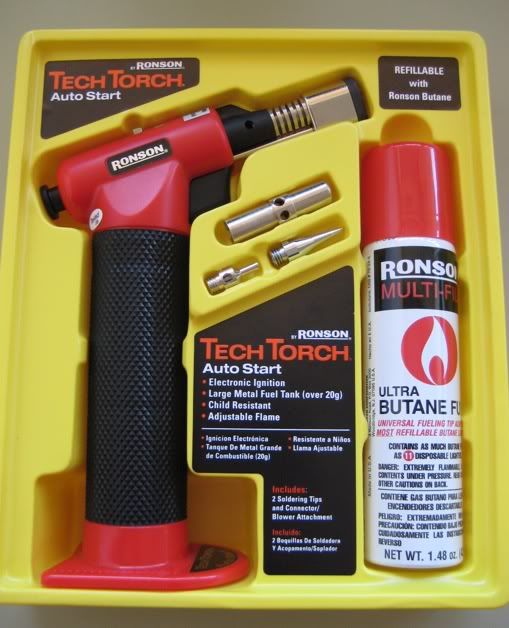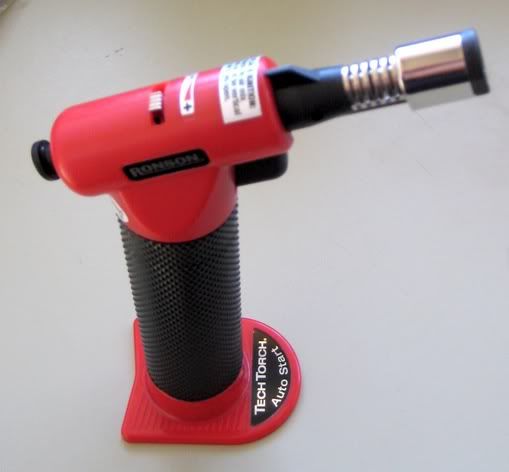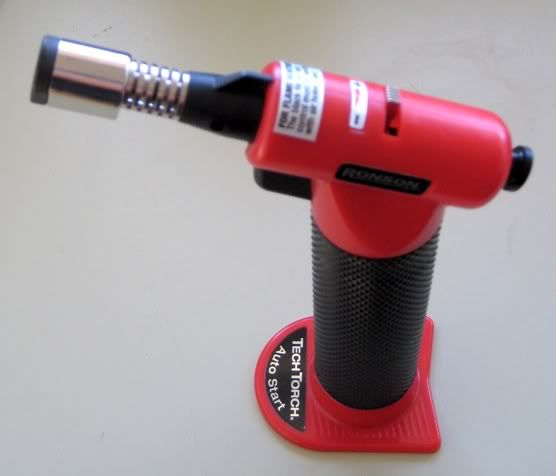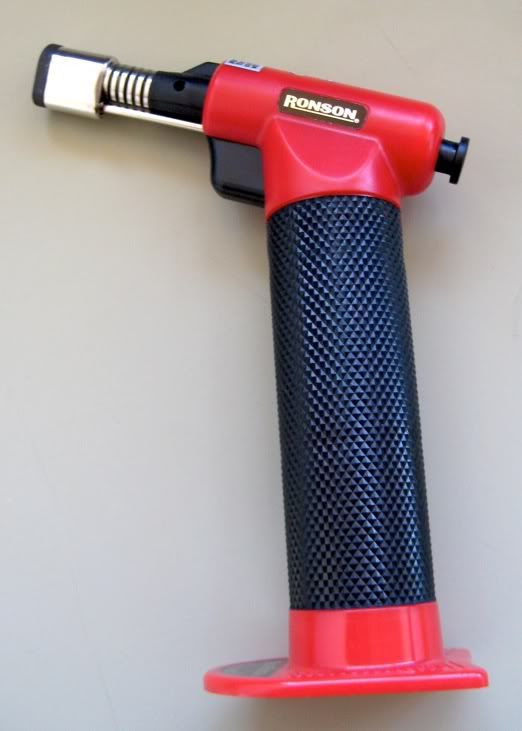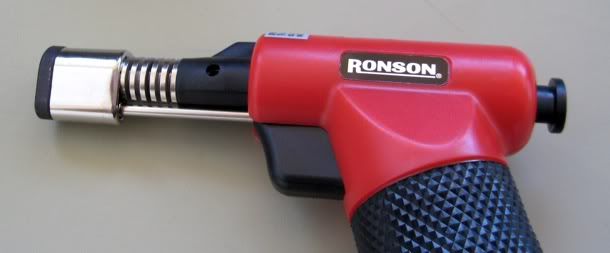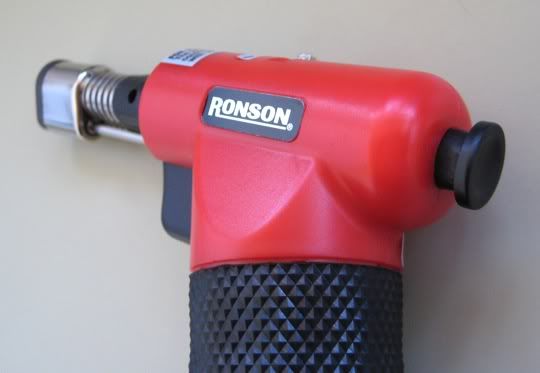 Verdict:
I've only had a few days and it fires every time. If it's anything like its little brother, it should be a very reliable piece of equipment. It's priced in the same price range as most micro torches online and on cigar websites ($20-$30 range).
Last edited: