I was graciously
bombed
with a set of Scotts Drawers and wanted to share how BAD-ASS they are.
First of all this is what my vino looked like before the drawers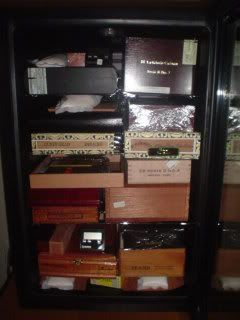 The usual stacked boxes look. The boxes work great but for me I never liked digging through and taking out some of the boxes to get a stick I wanted. That is where Scotts drawers come into play.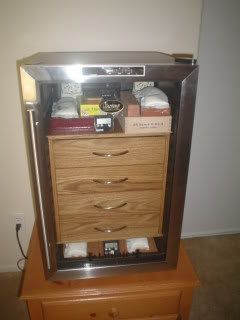 I got all of the cigars from the boxes to fit inside with room to spare. I kept a few boxes on top cause that is how I roll. Here is a look at the inside
Drawer #1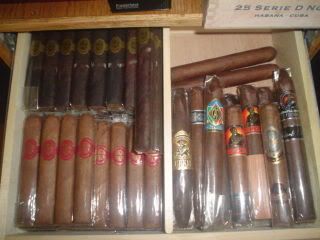 Drawers #2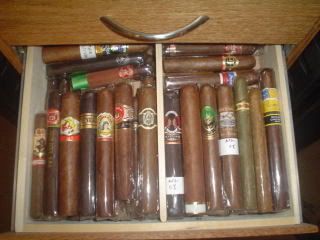 Drawer #3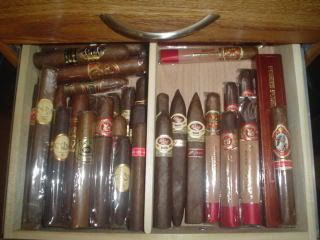 Drawer #4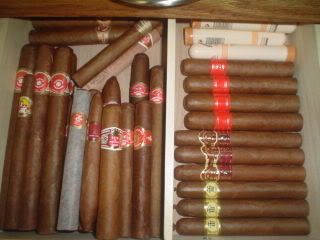 Everything is so easily accessable now.
These drawers fit right in the vino like they were built in from the factory. The craftmanship is top notch. I am not gonna get into all the build specs but if you are interested
click here
.
Scott designed these drawers to allow for maximum air flow to keep the humidity perfect. Well he did a great job. I use Scotts beads as well and the humidity inside the drawers as well as on top and below the drawers has been rock solid at 65% since I put them in.
I cannot be happier with this product and would highly recommend these drawers to anyone with a vino.