Ok. A few days before I discovered this sight, I ordered this humidor -
http://www.thompsoncigar.com/defaul...5oqe5phzc&uid=1555&CategoryID=84&page=product
It is larger than I need now but I'd heard from others that's what you want and it made perfect sense. They got it to me fairly quickly, and in person it looks even nicer than it did on the web page. At least I think it does.
Beautiful veneers -
And a nice, high gloss finish -
It seals tightly - at least light from a flashlight doesn't leak out anyplace I could see. It has these spiffy 'pockets' in the lid (as you can see on the web page) for putting two of the three humidifiers it came with, as well as the hygrometer -
Unfortunately - at least I thought so before I started to hang out and read here - the small humidifiers are too large to fit in the 'pockets' -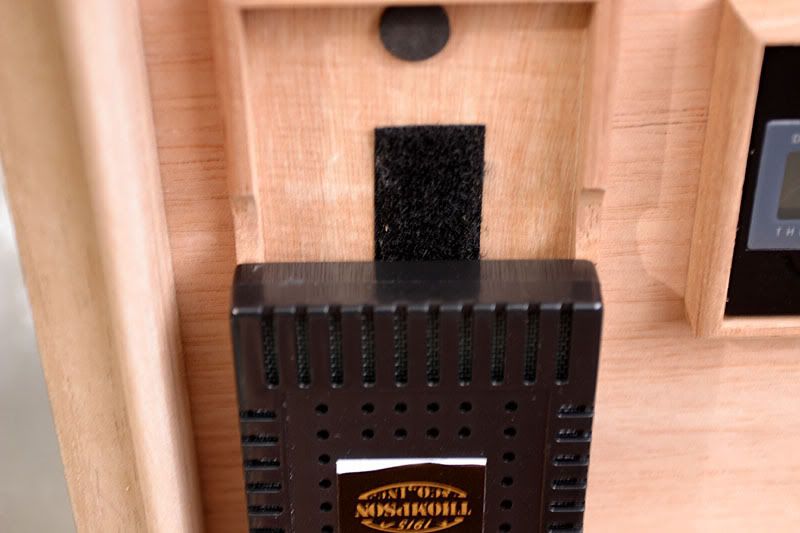 On the web page, they have an area off to the side for the larger humidifier. While it doesn't say so, I was hoping there'd be a divider included. Well it came w/o the area off to the side, and instead there were two fixed dividers right down the middle to put the humidifier in -
Now you guys already knew it I'm sure, but the humidifiers it came with are shite. I had filled the large one and left it outside on edge for something like 15 minutes. It was bone dry on the outside and leaking/spilling nothing. But still, by the next morning it had leaked out and stained the bottom of the humidor -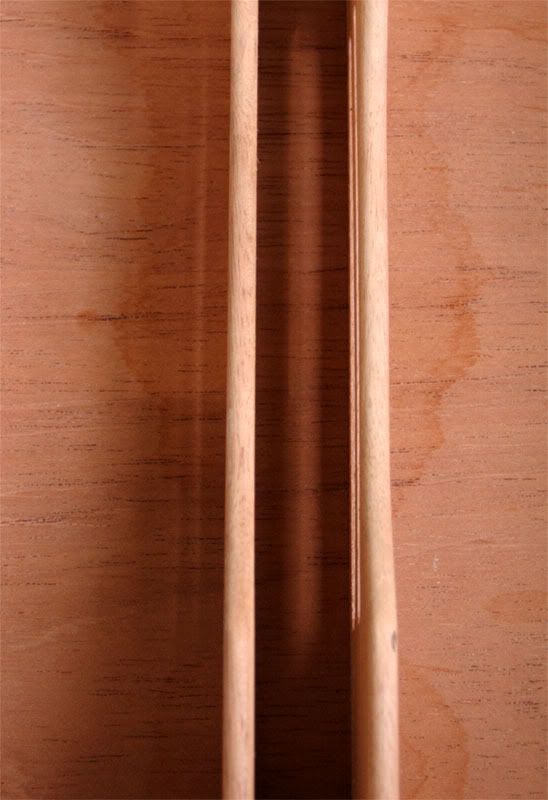 Thompson has offered to return/exchange it. I wish it didn't have the pockets in the lid, and that the dividers in the bottom for the larger humidifier were movable. And the humidifiers are all but worthless to me. But at this point it seems stable @ about 68-69% and I have no place to put my massive collection * while I get a replacement together. It's actually a pretty nice humidor, and is functioning very nicely thus far. All that, and I'm happy with the way it looks.
I've no intention of returning it. As you can see in the photo I have a Xykar jar in it for now, and that should hold me until I can get some beads (pucks for the lid?) together.
* Actually, the collection will be larger tomorrow. I ordered 10 of the Padilla Habana's that CI had on their special the other day. Soon as payday rolls around again, I'm pretty sure I'll fall prey to another deal or two. I'd lay money that in no time I'll wish I had a larger one. :tu